Well, technically it was yesterday but you get the idea. I had a wonderful birthday full of best wishes and delicious food. Like the old "mature" woman I'm becoming I decided to crochet with the majority of my free time yesterday. Not to much success but I guess I have about 30 years to practice before granny status. Little Emerson was a delight and even got me a card. I knew she was a super baby. She was pleasant and smiley all day and gave me 2 explosive diapers and 3 rounds of spit up on the floor. But, that all reminded me how lucky I am to be a Mommy this year. By the way it was because we used disposables yesterday and not our usual cloth. Not a good move. To top it off I had homemade fish tacos and coffee ice cream made by Chef Mark, everyone should have one on call. Cilantro, lime, avocado, and coffee make and day even better. Not at the same time though.
Mark has been rather mysterious and sneaky lately about my birthday surprise, basically driving me nuts. So what is it you may ask?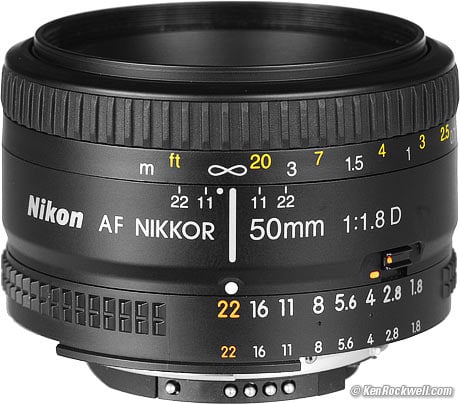 A new lens from Mark, my Dad, and Barbara! *Update-It's a 35mm lens not the 50 pictured. Its not just a regular lens but basically it will allow me to take much better pictures of Emerson in our low light townhouse. Plus cut all those blurry baby motions, and blurs the background for me. I've been doing it manually in photoshop. Plus lots of other cool things that I'm sure I'm leaving out. It's not here yet but I can't wait for it to arrive so I can try it out. Poor Emerson is going to have the camera in her face even more. If you happen to wonder what she is doing this morning while I ramble on about my own birthday.....
Like any responsible mother I let her play under the couch!